Dear Fair Salvage Customers,
I just wanted to take quick moment and say THANK YOU for what you are doing with us in Haiti. I just returned home last week after visiting there and I wanted to give you quick update on what you are helping to accomplish there by selling your scrap to Fair Salvage.
There are around 105 children presently at the Hands and Feet Project that we support. Over the years I've personally seen children that have come into the orphanage malnourished and severely underweight, and I do mean severely! Most have been abandoned for one reason or another. You may not have been able to help out these kids directly, but you have indirectly by doing business with us. If you'd like to check out this project for yourself, please feel free to check out their website at the end of this letter.
I have seen firsthand boys that were starving a few years back, that are now being moved into transitional housing. I want you to understand that Haiti is the poorest country in the Western Hemisphere. I don't know the exact numbers, but I believe the average income per household is less than $1,000 USD a year. Can you imagine that? Imagine living off of less than $100 a month for your entire family.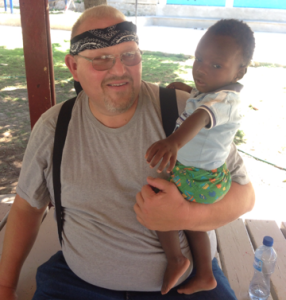 For the few of you that want to write something after this post in a negative way, I'm asking for two things from you. One is to take a moment and read the rest of this note. I started this business almost 30 years ago to feed my family and built it into something bigger than myself. Over the years I did not always live up to what I've tried to over the last 15 years or so. At that point in my life, my standard changed to try to treat people the way I would like to be treated. Again, so I'm clear, I'm sure I've failed from time to time and when aware of my mistakes I've tried to make good on those failures and have apologized for them.
Now someone is going to want to write, "Why don't you just give us the money as a customer?" My answer is, I want to provide a service and treat you how I would want to be treated. So under paying never comes into my mind. We make a profit and the money we give to charity comes from there. I don't ask what you do with your money, so please don't ask me to explain any further than what I've written here. Next question normally asked, "Why don't you help out people in our own country?" My answer is, how do you know that we don't? My follow-up question to you is, "Are YOU giving anything of yourself to those less fortunate than yourself?" I would encourage you to do so by joining myself, my family, and Fair Salvage in serving the poor and needy in our community and around the world. If you'd like to respond directly, I'm asking you to set up an appointment, as I'd be happy to discuss your questions and concerns.
For the mass majority of you, I cannot thank you enough for helping us change the lives of children around the world and in this country in the many and meaningful ways we "give back." We do not share this to brag, or to make you feel something emotional to get more business. I simply believe you deserve to know that through your business with us, you are making a difference in people's lives.
I try to thank many of you for the business you do with us personally. For the ones that I never see when you come in our door or into one of our yards, "thank you" from the bottom of my heart. Together we are making a real difference.
To reach out to the Hand & Feet Project and see what they do, please visit their website at HandsAndFeetProject.org
Steve Fair
CEO/Visionary
Fair Salvage Company
2731 East Grass Lake Rd
Clare, MI 48617
989-386-7552
steve@fairsalvage.com